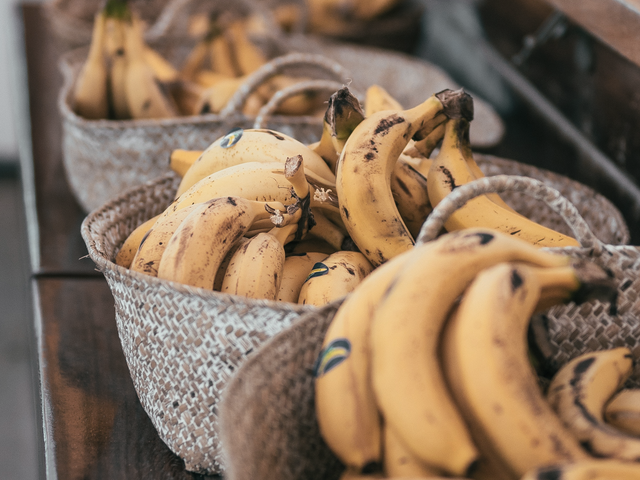 It's time for a healthy recipe to inspire your cookery creativity this week. Eating healthy doesn't need to feel like hard work or like you're making a huge sacrifice, creating a simple recipe from scratch can make you not only feel rewarded but also taste delicious.
As mentioned previously in last week's article, we encouraged you to swap your bad snack habits for a healthier alternative. Bananas are rich in fibre and potassium, and are a popular snack amongst athletes for a quick and refuelling energy source. There is evidence to believe that eating bananas regularly may help prevent digestive problems, high blood pressure, and cardiovascular disease. Although viewed as a popular snack, they can also be used in some delicious bakes. 
With this article, we are combining the two as we collaborate with cookery enthusiast Lucy, to bring you her favourite banana bread recipe. A well deserved and healthier alternative treat!
Simple and easy banana bread recipe:
Ingredients: 
1lb loaf tin lined with baking parchment paper
2 large or 3 small very ripe bananas
1 egg and 1 egg white
3 tbsp honey
1 tbsp coconut sugar
1 tbsp coconut flour
75g oats
75g ground almonds
1 tsp cinnamon
1 tsp baking powder
1 tbsp of flaxseed (optional)
Method:
In your mixing bowl, mash the bananas with a fork. Add the eggs and cinnamon and mix well. Add all the other dry ingredients and mix the mixture together until it forms a thick batter. Pour the batter into your lined baking loaf tin and spray the top with a light cooking oil spray before putting it in the oven.
Bake for 30 minutes at 180 degrees, and voila!