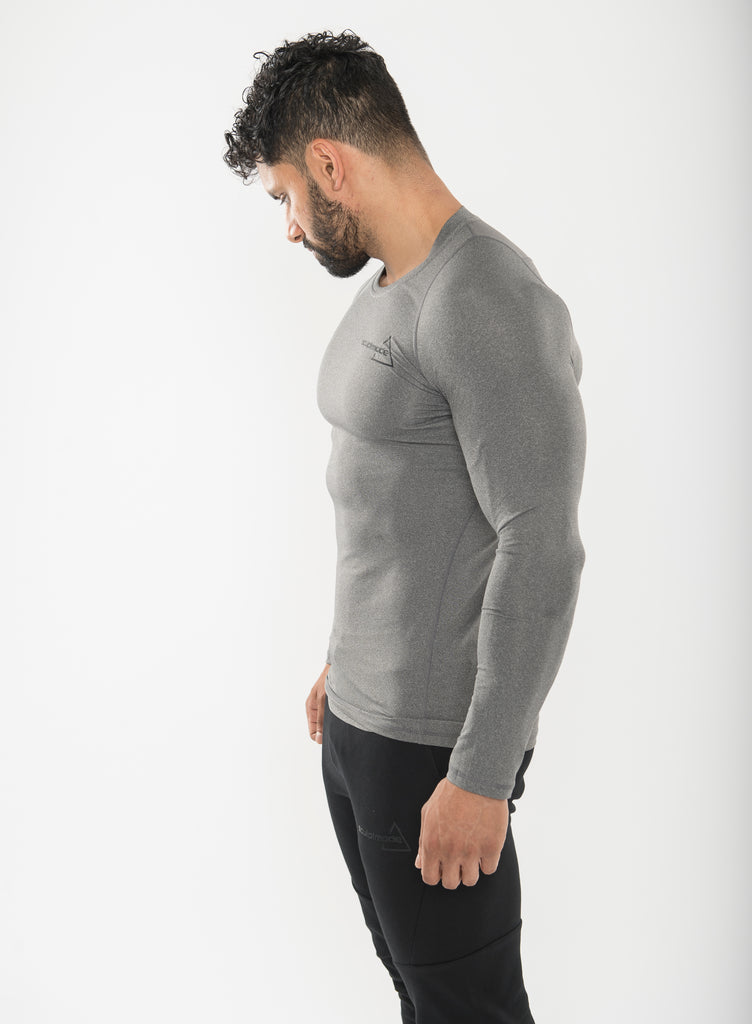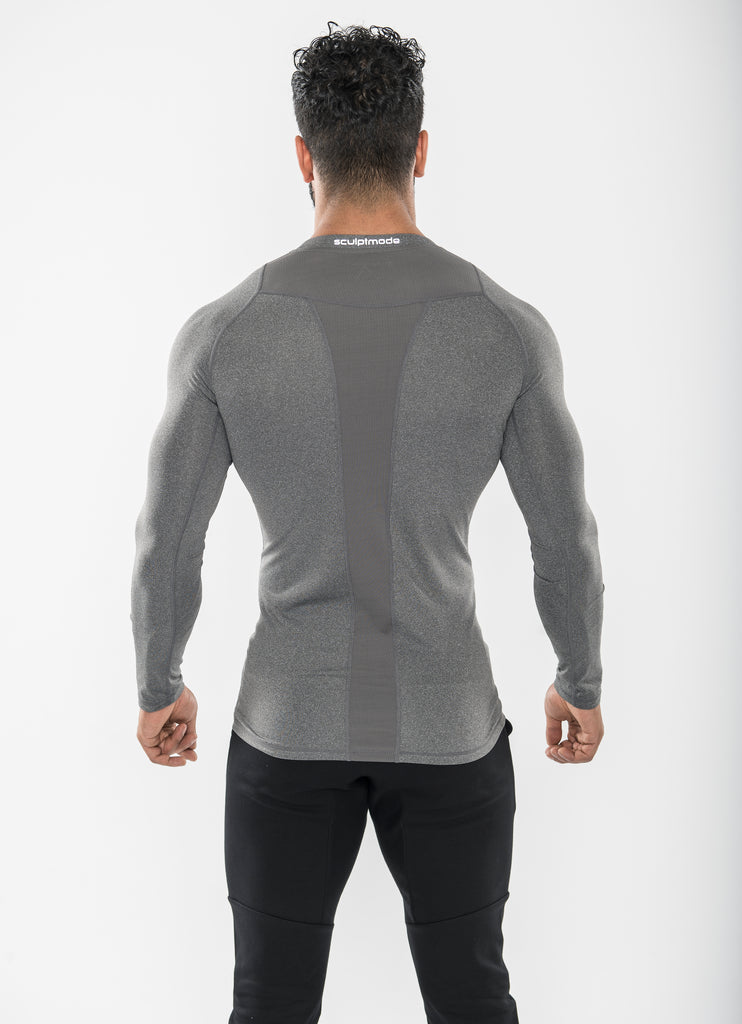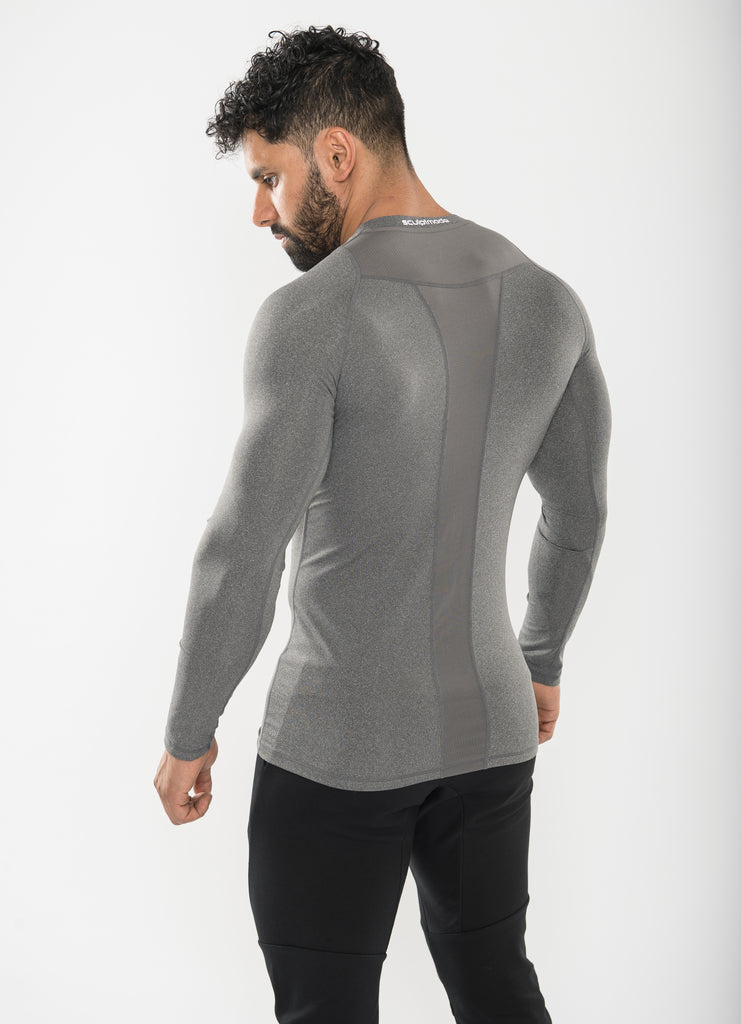 Sculptmode Compression
Perform higher.
Purposefully built with athletes in mind, this supportive long sleeve has been engineered with SculptX Compression technology to ensure that you reap the benefits. Through compression properties, muscles are kept firmly in place, reducing your risk of injury and preventing muscle oscillation. Its precisely positioned mesh panels have been incorporated into the garment's design to ensure that your body temperature is regulated and breathability is present, whilst also portraying a stylish appearance. Designed with Ultra Flex fabric, we ensure that your mobility isn't compromised in any direction, enabling you to fulfill even the most intense of workouts. This is technical sportswear at its finest.
Why wear SculptX compression wear?
Reduced muscle fatigue

Muscle strain and damage prevention

Decreased muscle soreness

Improved sport performance

Improved posture and body awareness

Better muscle oxygenation

Rapid recovery post exercise
Model is 5ft 11" and wears size L
SCULPT DRY TECH

Engineered to swiftly draw moisture away from the skin to the exterior of the fabric to wick away leaving you dry and comfortable while you power through your workout.

SCULPT ULTRA FLEX

SCULPT ULTRA FLEX allows for the ultimate range of movement. The 4 way flexing fabric provides an extensive stretch as you move maintaining a close yet comfortable fit.

SCULPT BREATHE

Amplified airflow through strategically allocated panels allows heat to be dispelled away from the body creating a cool, comfortable feeling on the skin.

SCULPT COMPRESSION

Boost athletic performance during intense training with an engaged, firm fit reducing muscle oscillation and enabling greater stability.

SCULPT AIR

This performance fabric provides a near weightless feel when training, keeping you light and comfortable during the most intense workouts.